When we started 2020, none of us knew that within a few months we would face a global health pandemic that would radically alter our normal way of life. Over the past year, our church has dealt with more externally-driven change than probably any other period in our lifetime. But in spite of everything we've experienced due to the effects of COVID-19, as well as other cultural changes, God has continued to use First Church in incredible ways.

As I look over our year-in-review numbers, I am humbled and amazed at where our church is today. As we start 2021, we are regularly reaching more people with the Gospel than ever before. Not only were we able to fully support all of our missionary commitments around the world during the pandemic, but God has also provided new local and global service opportunities. We continue to see lives changed through baptisms, rededications, and church partnerships. Since relaunching our in-person services in June, we've welcomed dozens and dozens of first-time guests and families. Our NextGen ministries are growing as we witness Jesus impact the lives of our students and children every week. In addition to everything else, God has opened new doors for us to unleash love on the 918.

I am absolutely blown away by what God has done in and through First Church in 2020. Borrowing the words of Nehemiah 2:18, our church has continued to grow and expand Christ's Kingdom only because "the gracious hand of God was upon" us. With that said, we'd like to share some of First Church's year-in-review numbers with you so that you can join in the celebration of God's activity among us. May He continue to lead and guide us as we unleash a revolution of Jesus' love on the 918 and beyond.

-Chad


Learning & Growing Together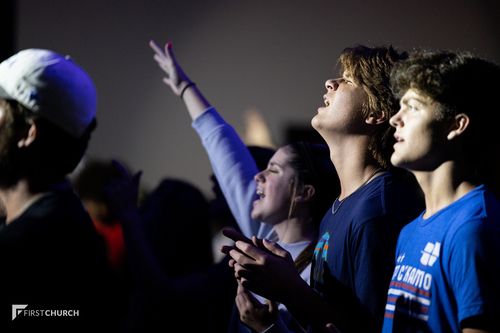 The Church Loving Like Jesus
A look at the year in numbers!
In-Person
Attendance Average
OUR MISSION REMAINS UNCHANGED!
God continues to grow our First Church family in unbelievable ways during this global pandemic. Even in the midst of uncertainty you have remained faithful to your commitment to the mission of First Church in your giving. Even more amazing, many of you have answered the call to give and partner with First Church for the first time in the last few weeks! Thank you for your partnership with First Church. Together we make the mission of First Church possible; to love Jesus, and love like Jesus.
95 First Years Leaders.
90 people at Baby Dedication.
120 at Birthday Party for Jesus.
11 babies dedicated.
122 bible stories told in the First Years Clubhouse.
40 Bible Stories told in First Years online.
3,040 diapers changed.
65 kids average at Midweek.
75 kids average at Weekend services.
11 Baptisms.
250 Valentine's cards created by First Kids delivered to "Oxford Glen" and "The Highlands" residents.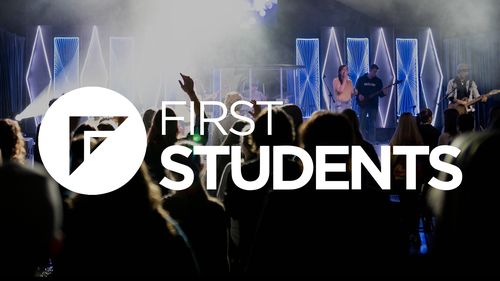 1,043 bags of popcorn given to Owasso/Rejoice school staff and administration.
35 attended YQ:Oklahoma Edition.
69 attended Cyokamo Day Trip.
24 attended Missions Trip to Acuna.
75 NEW students attended Invasion.
62 attended JH Serve Week.
JH students raised $1,000 for ASHA (hope) child.
23 small groups.
33 small group leaders/co-leaders.
165 - JH and SH average Midweek attendance.