In Matthew 16:18, Jesus declared: "I will build my church, and the gates of hell shall not prevail against it" (ESV). For the past 2,000 years, Satan has done everything possible to stop the mission and work of Jesus' church. Why? The church is God's chosen instrument to introduce the world to His Son. Ever since the church began, Satan has used persecution, pressure, politics, and even pandemics to distract and suppress the church. And yet, after 2,000 years of attacks, all of the powers of Hell have been unable to stop Jesus' mission.
We've seen this first-hand in 2020 and 2021, in spite of the COVID pandemic as we've experienced phenomenal spiritual and numerical growth. We're unleashing His love in ways like we never thought possible. However, we are humbly aware that Hell isn't happy with what's going on at First Church. I'm sure Satan hoped the experiences of 2020 would hinder the church's progress. But because we believe in the power of our unstoppable God, when the world hit pause… we hit play.
That being said, we're convinced God isn't finished doing unstoppable things in and through us. As we enter a new season of ministry, we invite you to take this journey of faith along with us. Our prayer is for our entire First Church family to resist the pressure of this world, which says "now isn't the time," and confidently embrace the next adventure God has for us. We believe we're here for "such a time as this," and He's positioned us to impact the next generation for the sake of His Son like never before. Let's show the 918 and beyond the power of our unstoppable God!
- Chad Broaddus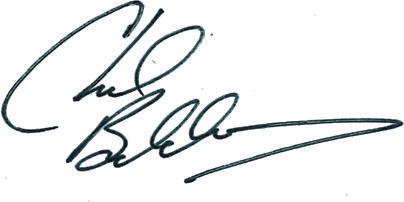 We're inviting everyone who calls First Church home to be fully engaged in the mission God has given us. We believe we're not here to waste our time but to "redeem the time" (Ephesians 5:16). God uses the generosity of His people to resource His mission. What UNSTOPPABLE things could God do through us if 100% of our church family was engaged and invested in His work?
How am I influencing the people around me in generosity? How might God be calling me to grow in this area?
Does my lifestyle represent that I am on an UNSTOPPABLE mission to bring more people to Jesus?
How is God inviting me to grow in generosity as an expression of trust, gratitude, surrender, and making Him the first priority in my life?
How am I investing in the things of eternity rather than the things of earth? Would others say I have pointed to Christ in my life or to me?
The Bible promises: "Whoever sows sparingly will also reap sparingly, and whoever sows generously will also reap generously" (2 Corinthians 9:6, NIV). When our church is 100% engaged in Christ-like generosity, we believe God will use us to reach the 918 and beyond in significant ways. We are praying and believing God for $11.3 in generosity over the next two years to resource these kingdom-building initiatives:
UNSTOPPABLE ENGAGEMENT - $4.7M
When our church's generosity truly and sincerely reflects the generosity God has shown us, we can advance our mission like never before (2 Cor. 9:6). We will continue to invest in local ministry through our regular annual budget.
UNSTOPPABLE REACH - $600K
Our commitment to reaching out to the 918 and BEYOND has not stopped. We are setting aside funds dedicated to ministry outside our local community.
UNSTOPPABLE MOVEMENT - $6M
Our elders and Lead Team believe that the best way to advance our mission at this intersection is to invest in our First Kids Ministry. We've met with designers and architects and we've submitted plans for a new First Kids ministry facility.
UNSTOPPABLE TOTAL TWO-YEAR GOAL:

$11.3M ($5.6M ANNUALLY)
UNSTOPPABLE ENGAGEMENT
$4.7M
Instead of slowing down or cutting back during this season, we believe God has positioned us to advance His kingdom in even greater ways. That starts within our current ministry context. What is currently happening at First Church on a daily basis changes lives, restores marriages, heals families, builds community, cultivates spiritual growth, helps those in need, provides for the less fortunate, and the list goes on and on. God has allowed us to carry out our current ministry through our annual operating budget or general fund, which is anything but general. Over the next two years, we believe God wants us to keep using our operating budget ($2.3M annually) to carry out the mission He's given us.
UNSTOPPABLE REACH
$600K
We are committed to unleashing God's love on those in the most difficult of situations. First Church has and always will be a missionally-minded church. God is calling us to reach those outside our walls, both locally and globally. Over the next two years, we're asking God to extend our missional reach so that we are able to give one of our largest financial gifts ever to mission/outreach work. In addition to our operating budget, we're asking our church to give an additional $300K annually to our global and domestic mission partners.
LOCAL OUTREACH PARTNERS
Pregnancy Resource Center
Neighbors in Need (food pantry)
Owasso Community Resource Center
John 3:16 Mission
GLOBAL OUTREACH PARTNERS
Carbonilla Family- Philippines
Riley Family- Honduras
S & C- Pioneer Bible Translators
Etcheson Family- LOVE802 Vermont
Mac & Olivia Johnson- Proem Ministries
Courtney Franklin- STUMO Austin, TX
Kuhlman Family- STUMO
Moore Family- CMFI
Morse Family- North Burma Christian Mission
Pennington Family- OMF
Nick & Sarah Vacca- Blackbox International
Wilmeth Family- Christian Campus House Fayetteville, AR
Zlomke Family- Thailand
Cookson Hills
Mid-India Christian Mission
Crossroads Missions- Piedras Negras, Mexico
F.O.C.U.S.- Stillwater, OK
UNSTOPPABLE MOVEMENT
$6M
When the world is at its worst, it needs the church at its best. We're convinced First Church is here at this point in history to be an unstoppable movement for God. Our children and students are both the present and the future of the church, and if we're going to change the future direction of our community, our state, our nation… it starts by introducing the next generation to the hope of Jesus. Currently, our First Kids (elementary) ministry is booming! We believe our next ministry step is to build a new and permanent home for elementary students. This facility will be a God-given tool and resource to help us navigate the next generation to God, and it will include a new area for special needs students, an expanded church entryway, and open up our current facility for new ministry opportunities. Over the next two years, we're challenging our church family to extend their giving by $6M ($3M annually) to accomplish this exciting and bold step of faith.
ONE FUND EXPLANATION
WHY A "ONE FUND" INITIATIVE?
You may have been a part of church campaigns in the past during which you were asked to give a second gift "above and beyond" your usual gifts to make new buildings and new ministries possible.
In the past, we asked our First Church family to give second gifts to the 'Building Fund' as well as to continue giving offerings to the 'General Fund.' We've realized this type of giving is potentially confusing to those who don't have a baseline for their "normal giving." It also divides what we believe God is leading us to do into categories (which some people are tempted to prioritize). But we don't believe our "next ministry" step is any more important than the ministry God is currently empowering us to do as a church. So, we want to celebrate the total giving of First Church in one single number. We believe that it's is all ONE MISSION that we're on - the mission to love Jesus and love like Jesus.
So, over the next two years, we're not asking anyone to give to a new "building fund." We're simply asking anyone who calls First Church home to expand their current giving and be part of our UNSTOPPABLE Initiative. For some, expanding their giving may be taking a step of faith to give more generously than they have in the past. For others, it may be giving to First Church for the first time, in such a way that reflects that God and His Kingdom mission are first in their hearts. But whatever your gift looks like, everyone gets to be part of the UNSTOPPABLE mission Jesus has given us.
Starting December 2021, every gift that is given to First Church will go to our one "UNSTOPPABLE" fund, which will be used to resource the three key components of our next season of ministry - our current operating/ministry budget, our continued missional investment in reaching those far from Jesus in the 918 and beyond, and our bold investment in the next generation by building a new First Kids facility. These areas are explained in detail in the pages of this booklet.
We've included a sample commitment card so you can begin to pray about your commitment and what that will mean for your journey with God. Please take time to think and pray through this, and then we will provide you with a new hard copy on Commitment Sunday, November 14th.