Several weeks ago on Grad Sunday, we talked about how a basketball in my hands is worth the price I paid for it, maybe less. However, the same basketball in the hands of NBA All-Star Giannis Antetokounmpo is worth about $40 million a year. A basketball's worth depends on whose hands it's in. A shepherd's staff in Moses' hands is just a walking stick, but in God's hands it defeated a giant. The same is true when it comes to our spiritual lives.
None of us get to choose the time we live in, but we get to choose whether we live out God's purpose in our time. That's what Unstoppable is all about. Last fall, our First Church family stepped out in faith to make a two-year commitment that will result in significantly increasing our Kingdom impact throughout the 918 and beyond. Is there risk? Yes. Are the results we envision guaranteed? No. But the success of Unstoppable all depends on in whose hands we're placing our lives. Today, we give God praise that we're reached our first six-month Unstoppable commitment goal! However, this journey has just begun. As construction soon begins to expand our Next Gen ministry space, let's remember that no matter what's going on in our world, God has placed us here "for such a time as this" (Esther 4:15).
- Chad Broaddus | Lead Minister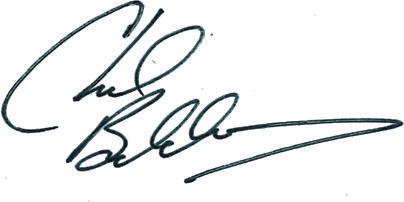 Local and Global Outreach Partners
Average Weekly Worship Attendance
Average Midweek Next Gen Attendance
We experienced an incredible Easter season with more people than ever attending the Good Friday and Easter Sunday services. The momentum did not end there. In mid-May, First Kids City hosted 116 children in a single service! First Years has nearly 30% more children each Sunday than this time last year.
Loving the 918 and Beyond! During Spring Break, the Sr. High and Young Adult ministries built three homes for those in need in Acuña, Mexico while more than 30 Jr. High students completed 5 outreach projects in the 918. Townspeople in western Kentucky watched Love 918 volunteers start the rebuilding process for a family whose home was destroyed by a tornado.
Primary Goal: 100% Engagement
(989 Individuals in Groups)
Families and Individual Giving
(74 First Time Givers since December 1, 2021)
Secondary Goal: $11.3M Mission Advancement
Unstoppable Total Commitments and Expected Gifts
Mission Advancement Update
Since our last update, a lot of progress has been made toward finalizing plans and designs for the new addition. Meetings with the City of Owasso have worked out zoning and permitting details. Dirt should move soon for Phase 1- and Early Childhood addition and parking lot expansion. So much growth within our Early Childhood and Elementary ministries means the need for expansion is great!